OnePlus 11 5G was launched in China earlier this month with a 6.7-inch QHD+ 120Hz Samsung LTPO...
Apple CEO Tim Cook, in an earnings call, said he was "very bullish on India" and called...
Colin Farrell has revealed that The Penguin spin-off series will be eight episodes long. In an interview,...
CISA Alert: Oracle E-Business Suite and SugarCRM Vulnerabilities Under Attack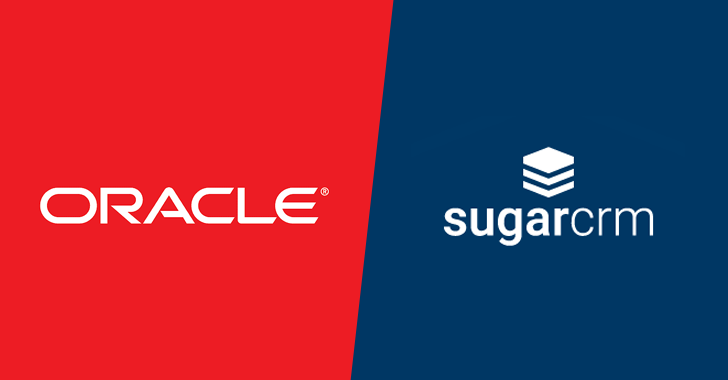 The U.S. Cybersecurity and Infrastructure Security Agency (CISA) on February 2 added two security flaws to its Known Exploited...
Alphabet on Thursday posted disappointing fourth-quarter profit and sales, short of estimates by Wall Street. The Google...
Apple posted its first quarterly drop in revenue since 2016, after weak iPhone sales during the recent...
Apple posted its first quarterly drop in revenue since 2016, after weak iPhone sales during the recent...
Amazon beat revenue expectations for the fourth quarter, but it gave light sales guidance for the first...
Apple's overall sales for the holiday quarter were about 5% lower than last year's, the first year-over-year...
Google's core business is mired in a period of slow growth as businesses reel in ad spending.
Amazon's advertising business grew 19%, while Google and Meta both deal with slowdowns
Although Amazon's ads business constitutes a small fraction of the $149.2 billion in revenue the company recorded...
Amazon Web Services is still growing faster than its parent company, but the unit is seeing a...
Qualcomm saw weakness in mobile handset performance, and the chipmaker sees a sharper revenue decline coming in...
Fursat, a short film shot on iPhone 14 Pro, is now available to watch on YouTube. Apple...
Samsung on Thursday said it will manufacture premium Galaxy S23 smartphones in India to cater to the...
India is among the top three nations contributing active users growth for Facebook as of December 31,...
Layoffs in the United States hit a more than two-year high in January as technology firms cut...
National Human Rights Commission (NHRC) chairperson Justice (Retd) Arun Kumar Mishra on Thursday called for a stringent...
Amazon told lawmakers it wouldn't build storm shelters in warehouses after fatal collapse
The e-retailer has faced questions from lawmakers who argue it didn't do enough to protect workers from...
Analysts expect the iPhone maker to post its first year-over-year revenue decline since 2019.