The wage hikes come as Amazon prepares to enter the peak holiday shopping season, and it stares...
Tesla adds Airbnb cofounder Joe Gebbia to board
The company held its third annual Search On event Wednesday.
The Department of Telecommunications in coordination with telecom service providers and law enforcement agencies has cracked down...
From Alexa to Ring, Amazon is the biggest player in the $113 billion smart home market. Now,...
The US Senators protest Apple's decision to purchase memory chips from Chinese chipmaker Yangtze Memory Technologies Corporation...
Samsung purportedly rolled out the One UI 5 Beta 3 this week. This update appears to have...
Over 100 million users in India with 5G-ready smartphones want to upgrade to 5G network in 2023...
Infinix Zero 20 is tipped to launch in India on October 5. The handset could pack a...
The Infinix Zero 20 and Infinix Note 12 (2023) launched globally on Wednesday. These smartphones are powered...
DocuSign will lay off 9% of its workforce as part of a major restructuring plan, the company...
Apple has told suppliers not to follow through on plans to increase iPhone 14 production, according to...
Researchers Warn of New Go-based Malware Targeting Windows and Linux Systems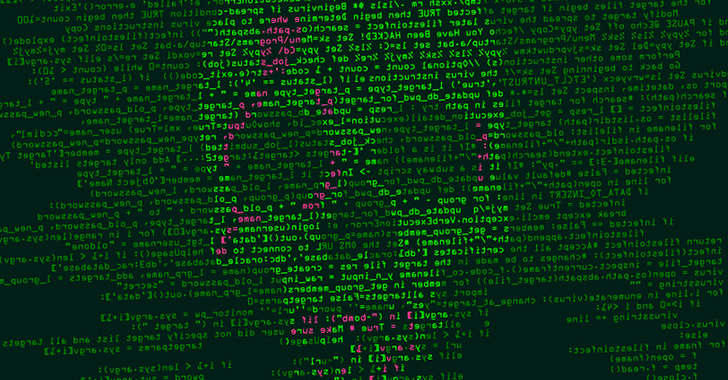 A new, multi-functional Go-based malware dubbed Chaos has been rapidly growing in volume in recent months to ensnare a...
WhatsApp, Meta's instant messaging and calling service, has published details of a 'critical' vulnerability that has been...
Xiaomi 12T and Xiaomi 12T Pro models are rumored to be unveiled at the launch event going...
If you're looking to upgrade from a budget Android smartphone, you still don't have to spend too...
Multiple iPhone 14 Pro users have complained about facing battery-related issues with their devices while charging via...
A recently discovered malware builder called Quantum Builder is being used to deliver the Agent Tesla remote...
Rising prices across the industry means that the latest phones aren't necessarily true upgrades to models from...
Flipkart Big Billion Days 2022 Sale will last till September 30. There are several great deals available...