FTX's former engineering head Nishad Singh pleaded guilty to criminal charges in New York on Tuesday
On Tuesday, Chinese smartphone upstart Realme launched the GT3 for international markets at the Mobile World Congress...
Tesla will build a new plant in Monterrey, Mexico, and adhere to a series of commitments to...
Realme GT 3 First Impressions
Realme GT 3 sports up to 16GB of RAM and uses the Qualcomm Snapdragon 8+ Gen 1...
Chinese state media warned Tesla CEO Elon Musk that he could be endangering his relationship with China...
Sales of Samsung's Galaxy S23 flagship smartphone have outstripped last year's S22 in a comparative period, according...
The phone, which is being shown off at Mobile World Congress in Barcelona, has a flexible five-inch...
The European Union sent Apple an updated list of objections as part of an ongoing antitrust case
Elden Ring's first major DLC expansion just got announced. In a tweet, developer FromSoftware revealed that the...
A button in the new version of Windows 11 will open an Edge browser window and prompt...
New EX-22 Tool Empowers Hackers with Stealthy Ransomware Attacks on Enterprises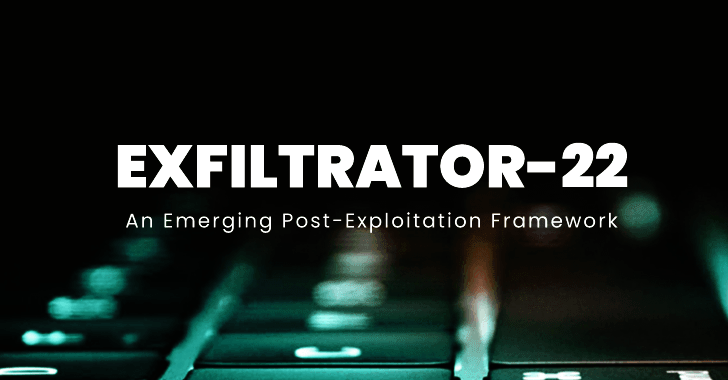 A new post-exploitation framework called EXFILTRATOR-22 (aka EX-22) has emerged in the wild with the goal of...
Romanian cybersecurity company Bitdefender has released a free decryptor for a new ransomware strain known as MortalKombat. MortalKombat is a new...
European Commissioner for the Internal Market Thierry Breton said there is not necessarily a "battle over fair...
OnePlus has finally announced the launch timeline for its first foldable. The upcoming phone has been confirmed...
WhatsApp Call Link feature is reportedly rolling out to the latest WhatsApp beta for Windows app. The...
WhatsApp Call Link feature is reportedly rolling out to the latest WhatsApp beta for Windows app. The...
A bill to revise protections that have shielded TikTok from U.S. sanctions is expected to pass a...
The telecom industry in India has become investment-oriented and an employment generator and exports of mobile are...
Reliance Jio Infocomm reiterated on Tuesday that it will extend high-speed 5G telecom services across India by...
Apple supplier Foxlink's factory in southern India is unlikely to resume full operations for two months after...